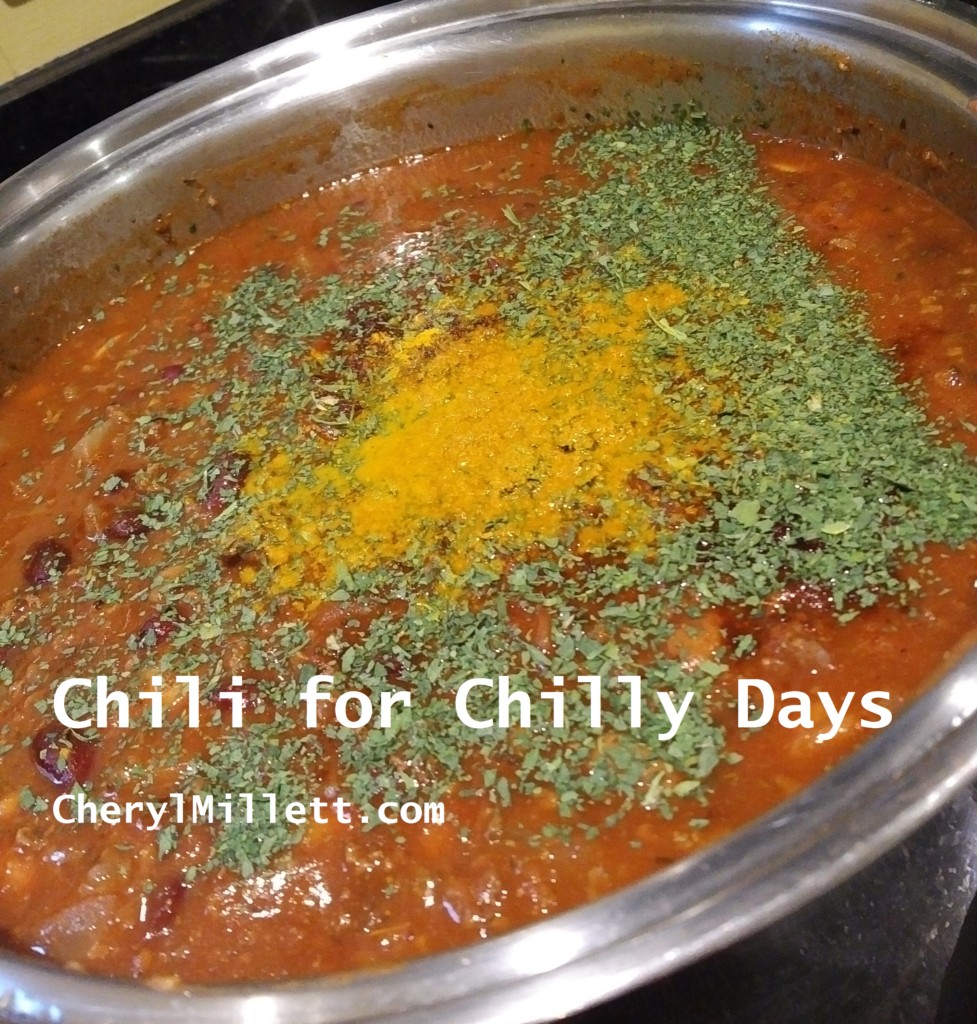 There is nothing like the smell of chili warming in a pot on a chilly Fall day. Here is my share on a tried and true easy chili recipe that will warm the bellies of many friends and family.
The first idea is to get on with what you have available in the fridge but there are certain ingredients you must use while the amount you can play with. Make the decision to add meat or not.
Here is my insider tip to making a good chili. Prepare it with your own bare hands…just spicy enough. One can always shake more chili powder on the chili if they so wish.
One will need a crock pot or large stovetop pot or a oven stoneware pot. This can always be made in the oven if you wish. All good chilis require time in the warmth to have the brew soak in the flavours of the herbs. Use ingredients from the farm, farmer's market, your own garden, and/or organics. Meat will be best if raised on its natural diet, that is the cows were grassed fed and grazing in the fields.
Ingredients
2 tbsp of cold pressed true olive oil
1 large onion or 2 medium onions, chopped
2 cloves garlic, chopped or crushed
1 lb of ground meat (beef or moose)
2 stalks of celery, chopped
1/4 cup fresh parsley, chopped (2 tbsp if dried)
(optional) mushrooms and/or green onions
1 156 ml can tomato paste
1 700 ml your favourite pasta sauce, plain
OR cans of whole/crushed stewed tomatoes
2 can kidney beans (approx. 19 fluid oz each can)
1 can mixed or kidney beans (approx. 19 fluid oz each can)
2 whole dried bay leaves
2 tsp chili powder to taste
1 tsp oregano, dried
1 tsp sea salt
(optional) chili pepper, finely chopped
(optional) 1 tsp chili flakes
(optional) 1/2 tsp turmeric spice
Time to use what is in the fridge. I have added chopped carrots and more celery into the brew. If you wish to do vegetarian, then leave out the meat and feel free to add some rice but only 1/2 cup of dried white or brown rice (well rinsed before adding.) Or leave the rice to be added separately to the bowl (follow instructions on the package).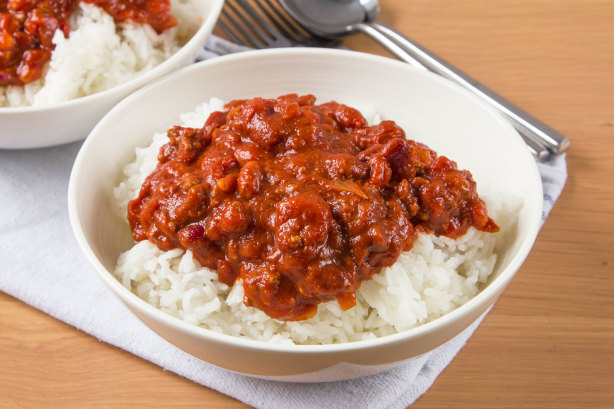 Directions
On low heat and in a large pot or crock pot, add oil, onions, and garlic. Heat until tender. Approx. 10 minutes.
Add meat. Stir and heat while you chop up the celery and parsley. Add to pot.
Add paste, tomato sauce or stewed tomatoes. I prefer the pasta sauce myself as I do not recommend eating tomato seeds. You could use fresh tomatoes from your garden too. Remove the seeds before using. As well as using celery leaves along side celery and parsley.
Drain, rinse and add cans of beans. If I use the pasta sauce, I add the juice of at least one of the cans or add 1/2 cup water.
Add in bay leaves, herbs, seasonings, and spices.
Mix well and on 180 degrees fahrenheit let the brew simmer for one hour before taste testing the heat of the chili. Lower or raise heat as required. Keep lid on pot.
Taste. Add more herbs and spices if needed.
Simmer as needed or until guests arrive. May need to drop down the heat to 150 degrees fahrenheit.
Scoop in bowls and serve with some buttered toast or sourdough bread. Remove the bay leaves from the pot/bowls and discard into the compost.
More Helpful Instructions
Serve this easy chili recipe with raw veggies and/or veggie sticks to offset the spicy chili, and for some additional vitamins. Some of my favourite veggies with chili is carrot and celery sticks. Others include sliced cucumbers which are cooling. A tossed green salad is also an option. Use one of Olive Oil Emporium's tasty high quality white balsamic vinegars such as Sicilian Lemon for a light dressing. No olive oil needed.
The chili is easy to freeze or store in the fridge up to 2-3 days as leftovers.
Making chili is not an exact science. There is a lot of flexibility with amounts and kinds of herbs. Use the above as a general guideline. For example, if you do not have turmeric or even oregano, your chili will turn out just fine. It was because I didn't have stewed canned tomatoes that I used a jar of pasta sauce.
For brands, I used Organics Tomato & Basil pasta sauce from Loblaws. I also use their Organics Bean Medley and Kidney beans. For the chili pepper seasoning, I have used Berbere from a friend who is from Ethiopia and gave it to me as a gift.
For god sake, taste the chili before you serve it. If you do not like it, how are your guests going to like it. To feel more comfortable, ask others to taste it but with too many opinions it could get out of hand.
Additional Ways to Serve your Chili
Add shredded cheese just before serving.
Top chili with a spoonful of sour cream, and chopped green onions or chives.
Serve on rice.
Some may use corn chips or tortillas chips, but I do tell people to stay away from consuming refined vegetable oils of all kinds, such as, canola oil, soybean oil, sunflower oil, etc.
Set the Table
Serve water for sipping and cooling off the tongue. Quite often, I do not make the chili too spicy, just enough to flavour it and with a little heat.
Napkins for those red lips.
Bowls with some of the toppings mentioned above, such as, chopped green onions and shredded cheeses.
Enjoy your piping hot bowls of chili for the upcoming Fall and Winter seasons. Consider trying to make Irish Soda Bread for some more warmth on a chilly day.
---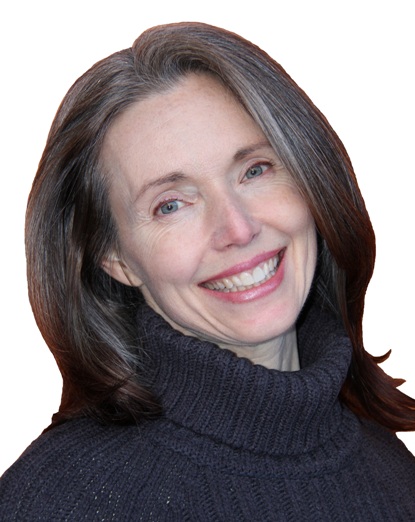 Cheryl Millett
Champion for your better health…
Before the age of 20, it never dawned on me that what I chose to put in my mouth would have such a dramatic effect on my wellbeing.
On my path of discovery, I learned that our eating choices directly affected how much energy we have first thing in the morning or that it would build our immune system strength during flu season. Part of it was coming to understand how gentle nutritional cleansing directly helped overcome my health challenges. People keep telling me how beautiful my skin is or how I look younger.
As my studies continued, it became obvious that there is an intrinsic connection between the mind, body and spirit which directly affects our health and happiness. Also learned that Omegas are another critical piece of the wellness puzzle. I became convinced when the Auum omegas alone turned on some switches in my brain in just one day.
I have developed a deep appreciation for the wonderful miracle workers our bodies are in the recovery process.  Our bodies have a natural intelligence.  I am passionate to share the connection between nutrition and wellness in my practice and my presentations.