Auum Omega 3 NeuroBasic
$40.00
Natural Lemon Flavour Mammalian Oil NeuroBasic 100 ml Product of Canada.
Product Description
Auum Omega 3 NeuroBasic 100 ml Natural Lemon Flavour
Product of Canada
Ask about the customer membership account and save. Contact me.
Build your health with fast absorbing Auum Omega 3 NeuroBasic
NeuroBasic is the original product used in the published clinical study 'Effect of omega 3 supplementation on neuropathy in type 1 diabetes' at the University of Toronto.
Auum Omega 3 NeuroBasic is an excellent source of Omega-3 fatty acids including DPA, EPA and DHA to help support the development of the brain, eyes and nerves.
An incredible breakthrough in bioscience.  The Auum Omega 3 NeuroBasic product provides EPA, DHA and DPA as a whole food product with Auum Omega 3 sublingual delivery, ensuring fast maximum absorption.  Auum Omega is bio-identical to nature's perfect food, human breast milk.
The DPA component is what humans have had a chronic deficiency of for generations.  DPA as a rule, is not present in fish or plant based Omega-3 preparations (except in trace amounts).  Careful selection of raw materials and also specialized processing ensures that the Auum Omega 3 Sublingual D formulation retains the highest possible percentage of DPA.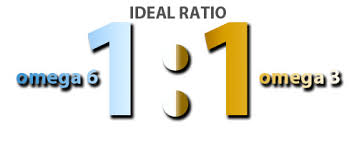 Auum Omega 3 NeuroBasic has a Natural Product Number NPN 80023372 issued by Health Canada which informs consumers that our product has been reviewed and approved by Health Canada for safety, efficacy and quality.
Easy to take Omegas for everyone – place it in your mouth and you're done!
An excellent source of omega 3 including EPA, DHA and DPA for the maintenance of good health
Helps support the development of brain, eyes and nerves in children up to 12 years of age
Omega 3 balanced with Omega 6 in the perfect 1:1 ratio
Highly absorbable omegas due to the mammalian source allowing for sublingual delivery to the brain in 60 seconds
DPA – the missing omega (in fish and flax oil) has been described as ten times more effective for cardiovascular health

Directions
Recommended Dose:
(Adults and adolescents 12 years and older) Take ½ teaspoon (2.5 ml) TWICE daily or as directed by your health care practitioner. Hold under the tongue for 30-45 seconds before swallowing.
(Children 4-11 years) Take ½ teaspoon (2.5 ml) ONCE daily or as directed by your health care practitioner. Hold under the tongue for 30-45 seconds before swallowing.
Further Instructions (not on label):
Take with or without food.
Shake bottle 2-3 times before measuring especially if product is kept in the refrigerator.
Hold under tongue for 60-90 seconds then swallow. (Note: You can hold longer.)
Depending on the condition, your instructions may be modified by your healthcare practitioner. Read the bottle label for further information.
Medicinal Ingredients
Each 1/2 teaspoon (2.5 ml) contains:
Seal Oil (Pagophilus groenlandicus – Blubber)…2268 mg
EPA 140 mg, DHA 236 mg, DPA 110 mg
plus non medicinal ingredients Lemon peel essential oil and Vitamin E
Naturally free of toxins and heavy metals. Pleasant natural lemon flavour.
For more on Omegas click here.
Click on image to read label.